THE SEM PRIEST AS SHAMAN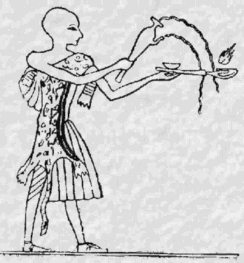 The tekenu can now be identified as the Sem priest in a trance. The Sem can now be identified as a "shaman-like magician," shinning new light on enigmatic and obscure ancient Egyptian funereal ceremonies.
---
For an in-depth article on the tekenu see "A Rite of Passage: The Enigmatic Tekenu in Ancient Egyptian Funerary Ritual," by Greg Reeder in KMT: A MODERN JOURNAL OF ANCIENT EGYPT, Fall 1994, vol.5 no.3.
---

BACK TO REEDER'S EGYPT PAGE